We have developed a calendar for 2023 that details notable national and religious holidays and observances as a useful reference tool for the community when planning special events or public meetings. The inclusion of an observance does not represent an endorsement from the City of Upper Arlington. The City reserves complete control of the inclusion of any observances and has final approval authority over them. Observance postings are not intended to, and do not, create a public or designated forum for private speech of any kind. If you have suggestions for including additional observances in future year calendars, submit your suggestions to community.relatio[email protected]. The City reserves its right to refuse a submission.
This document is available as a pdf file. Just click on the button below to access the calendar.
City of UA Community Calendar
The City provides an online Community Calendar each year as a service to the community, detailing various qualifying community events and activities in addition to the public meetings of City Council, its Boards and Commissions and pertinent City service updates.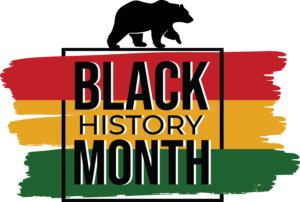 2023 BLACK HISTORY MONTH PROGRAMMING
Periodic Table of Black History
Month of February
Tremont Library
www.ualibrary.org
Stop by the Youth Department to check out their Periodic Table of Black History. Try interactive displays and fun activities to learn about Black Americans who have made history in the U.S.
EQUAL History Packs
Month of February
Tremont Library
equalupperarlington.com
Join Equal UA this Black History Month in recognizing the unique accomplishments and contributions that African Americans have made to the United States. Look for the Equal Celebration Packs at the UA Public Library during the month of February. Each pack is free, so grab yours before they're gone!
Understanding Black History Through Black Music
6:30 pm, Thursday, February 9
Tremont Library
www.ualibrary.org
Ted McDaniel, Professor of African-American Studies and Music at OSU discusses how Black music often serves as a barometer of the times and lives of Black people.
History Speaks – The Story of James Preston Poindexter
6:30 pm, Wednesday, February 15
Friends Theatre, Tremont Library
UA Historical Society
www.uahistory.org
Reita Smith, UA resident and founder of the James Preston Poindexter Foundation will share the story of Rev. Poindexter, a conductor on the Underground Railroad, and first Black member of Columbus City Council.
Community Relations Committee meetings frequently include presentations on topics of relevance to the work of the committee. In this section, we share video recordings and/or presentation slides from these meetings, as well as other relevant community presentations, as an additional community resource.
Parks & Rec Events Overview – January 2023: Cultural Arts Manager, Jodi Osborne, provided an overview of the City's plans for the 2023 performing arts series, Labor Day Arts Festival and Concourse Gallery.
View the Video | View the presentation slides
CRC Annual Update to City Council – December 2022: CRC Co-Chairs Farida El-Hennawy and Jason Sayat attended the last City Council Meeting of the year to provide an update on the work of the committee, and a look ahead to 2023 activities.
Click here to view the video, then select Item I from the list of agenda items.
Central Ohio Demographics Presentation to Upper Arlington City Council – November 2022: Michael Wilkos, Senior Vice President of Community Impact for The United Way of Central Ohio, presents a fascinating analysis of Central Ohio's changing demographics following the 2020 U.S. Census.
View the Video | View the Presentation Slides

US Together – October 2022: Presentation by CRC Member Hana Abdelbaki and her colleague, Layla Banaie, about US Together, a non-profit that provides comprehensive immigration services for the immigrant community in Central Ohio.
View the Video | View the Presentation Slides
2022 Community Survey – September 2022: Presentation by Orie Kristel of Illuminology to City Council relative to the results of the City's 2022 Community Survey.
View the video (select agenda Item I) | View the Presentation Slides | Read the 2022 Community Survey Report
The following is not a complete list of community and civic groups actively supporting Upper Arlington as a welcoming community for all. Their inclusion on this resource list does not represent an endorsement by the City of Upper Arlington or the Community Relations Committee. To request to have your group included here, complete the email form below, using the subject line "UA DEI Community Resource List."